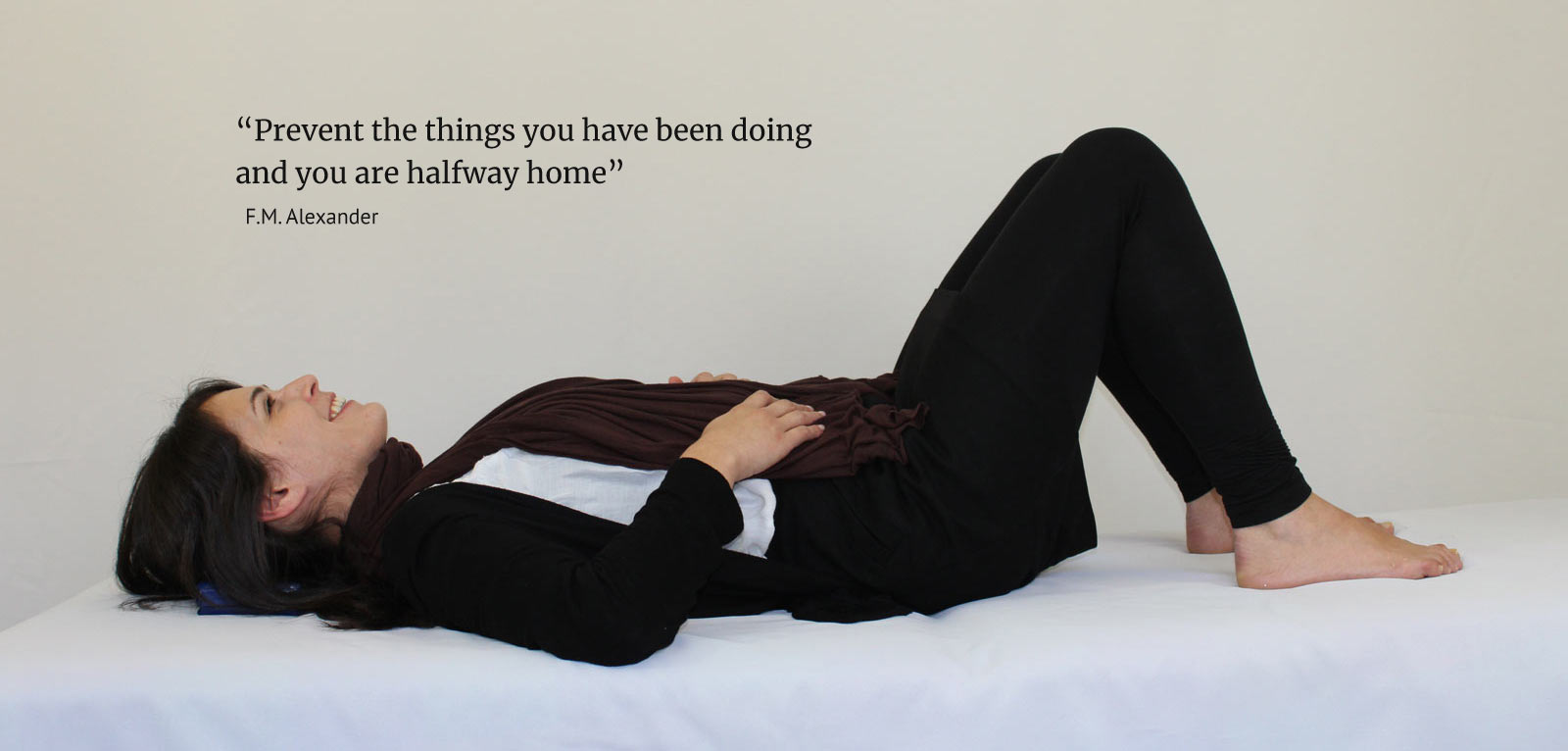 If we fail to develop them when we are younger, or forget them, then physical discomfort, stress and poor performance are more likely to occur. Life can then be more difficult than it needs to be, fortunately:
Good habits and better attitudes can be learned.
To do so we need be aware of our existing patterns of co-ordination and habitual attitudes, and how they effect us. Then we can learn to stop those habits that make our movement and life more difficult than it needs to be. Those habits that leave us tired and stressed at the end of the day by interfering with our postural support and our breathing are then inhibited. This is the first and major part of the Alexander Technique, without it, all change fails to integrate our attitudes, actions with our postural support and breathing.
The second part of the Alexander Technique, involves more actively choosing or directing those patterns of movement and attitudes that allow us to integrate our actions, breathing and movement. This leaves us, more able to breathe freely, move freely and more energized, focused and alert.
In applying these two parts of the Alexander Technique together, we can establish a new form of control that is consciously chosen – this is the aim of the Alexander Technique.
The Technique can easily be learned by anyone with the help of a teacher. The teacher is there to help you get the new and required experience of co-ordination and control. Then you can learn to apply the Alexander Technique and develop confidence in consciously controlling your life, wherever you are and whatever activities you undertake.
To get a taste of this experience you can either come to an introductory workshop or for the free consultation. Continuing with to lessons would then allow you to develop the level of control; and make the changes you desire. Lessons also help you maintain and improve your practice of the Technique over time.